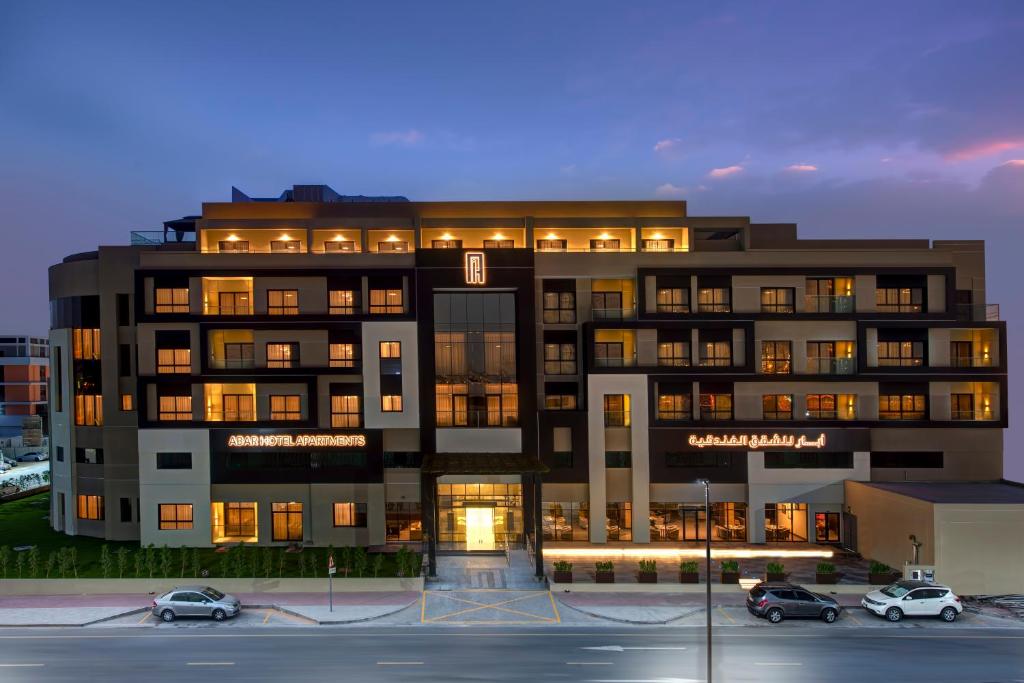 Why You Should Stay In Hotel Apartments
If you're planning a vacation or trip, you may be wondering whether to stay in a hotel or an apartment. Both have their pros and cons, but we think there are some clear reasons why staying in a hotel apartment is the better choice. In this blog post, we'll explore some of the reasons why we think hotel apartments are a great option for your next trip. From more space to better amenities and more, read on to learn more about why hotel apartments should be your top choice.
What are hotel apartments?
Hotel apartments are self-catering accommodation that is usually connected to or part of a hotel. They come in a range of sizes, from studios to large three-bedroom apartments, and offer guests more space and privacy than a standard hotel room.
Most hotel apartments will have a kitchenette or full kitchen, so you can prepare your own meals if you wish. They also often have separate living and dining areas, so you can relax in comfort. Many hotel apartments also have laundry facilities, so you can keep on top of your washing during your stay.
If you are looking for somewhere to stay for an extended period of time, or if you are traveling with family or friends, then a hotel apartment could be the perfect option for you. They offer all the comforts of home, with the added bonus of hotel services such as housekeeping and 24-hour reception.
The benefits of staying in hotel apartments
There are plenty of reasons why you should consider staying in hotel apartments on your next trip. For one, hotel apartments offer more space and privacy than traditional hotel rooms. You'll have your own kitchen, living room, and bedroom(s), so you can spread out and relax during your stay.
Hotel apartments are also a great option if you're traveling with family or friends. You'll have plenty of space to socialize, cook meals together, and even play games or watch movies in the comfort of your own "home away from home."
Another big perk of hotel apartments is that they often come equipped with top-notch amenities like swimming pools, fitness centers, and business centers. So if you need to get some work done on your trip or just want to stay active, you won't have to go far to do so.
Lastly, hotel apartments tend to be more affordable than traditional hotel rooms, especially if you book them for an extended stay. So if you're looking for a budget-friendly option that doesn't skimp on space or amenities, a hotel apartment is definitely worth considering.
What to look for when choosing a hotel apartment
When choosing a hotel apartment, it is important to consider the location, amenities, and price.
The location of the hotel apartment is an important factor to consider. You will want to choose a hotel apartment that is centrally located in the city or town you are visiting. This will ensure that you are close to all of the attractions and activities that you are interested in.
Amenities are another important factor to consider when choosing a hotel apartment. Some amenities that you may want to look for include a fitness center, pool, spa, free breakfast, and Wi-Fi.
Price is also an important consideration when choosing a hotel apartment. You will want to find an apartment that fits within your budget. Often, you can find discounts on hotel apartments if you book them in advance or during certain times of the year.
How to make the most of your stay in a hotel apartment
If you're looking for a more comfortable and homely stay than a hotel room, then a hotel apartment is perfect for you. Here are some tips to make the most of your stay:
1. Unpack and make yourself at home
One of the benefits of staying in a hotel apartment is that you have more space to spread out and feel at home. So, once you've checked in, take a few minutes to unpack your belongings and settle into your new surroundings.
2. Get to know the staff
The staff at hotel apartments are usually very friendly and welcoming, so get to know them during your stay. They can help you with any queries or requests you have, and they'll also be able to give you insider tips on the best places to eat, drink and shop in the local area.
3. Explore the local area
Make sure you explore the local area during your stay – there are usually lots of great restaurants, cafes, bars, and shops within walking distance of hotel apartments. And if you're feeling adventurous, why not use your extra space to cook up a storm in the kitchen? There's nothing like coming home to a home-cooked meal after a long day out exploring!