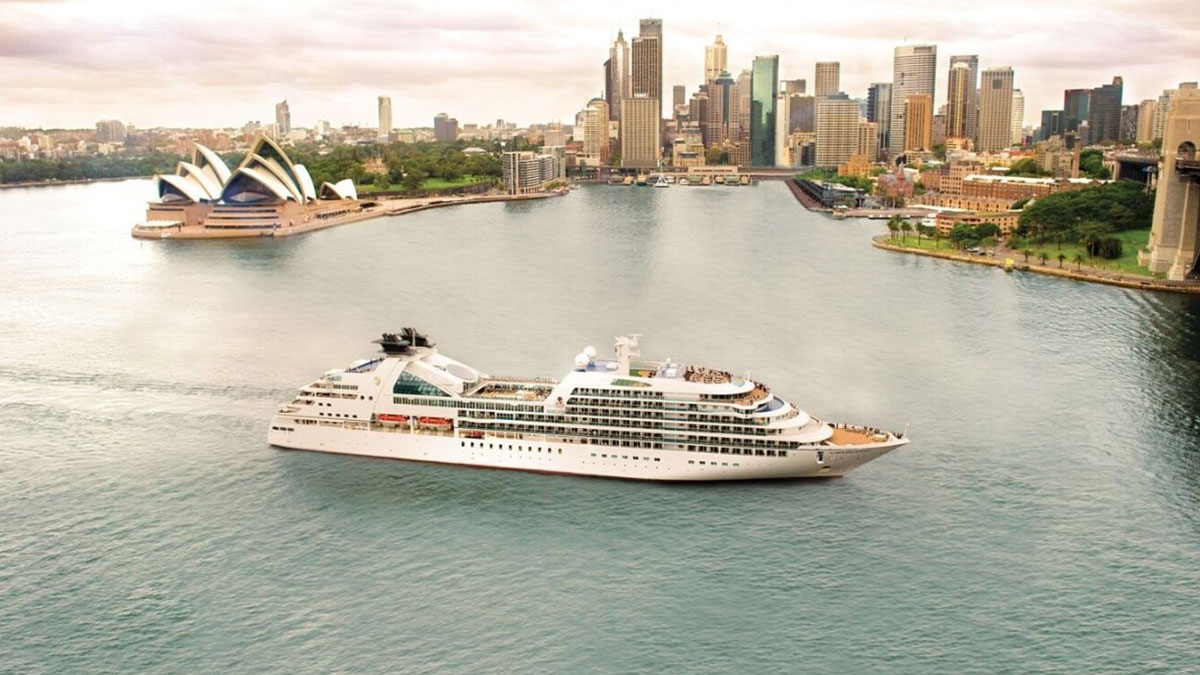 Cruise Travel: Which Cruise Line Is Right For You?
If you're considering a Cruise travel vacation, you might be wondering which cruise line would be the best for you. There are a number of factors to consider, including the type of cruise ship you're interested in (traditional or contemporary), the ports of call your trip will take you to, and the price range you're comfortable spending. In this article, we'll help you decide which cruise line is right for you based on your specific needs and interests.
What is a Cruise?
Cruise travel is a luxurious way to see the world. A cruise is like a vacation, but with added benefits of seeing ports in different countries and enjoying all the onboard amenities.
Cruise lines offer a variety of itineraries, including luxury cruises, family cruises, and even cruises for singles. Whether you are looking for an extravagant vacation or a relaxing getaway, there is a cruise line that is perfect for you.
Here are some tips to help you determine which cruise line is right for you:
-Consider your budget. Some cruise lines are more expensive than others. Do you want to spend more money on a luxurious cruise or go for a cheaper option?
-Consider your interests. What kind of scenery do you want to see? Are you interested in historical sites? Shore excursions?
-Consider your travel style. Do you want to relax on the ship or be active during your travels? Do you want to stay in one place or explore different ports?
-Consider your lifestyle. Are you organized and prefer everything to be planned out for you? Or are you more spontaneous and like to have some flexibility in your plans?
What Are the Different Types of Cruises?
cruising is one of the most popular activities for people all over the world. It offers a unique way to travel and see different parts of the world. Different cruise lines offer different types of cruises, so it can be hard to decide which one is right for you. Here are some of the most common types of cruises:
· Coastal cruises: These cruises sail along the coast of a particular country or region. They allow you to see the coastline and its attractions up close.
· River cruises: These cruises sail down a river or other body of water. They often include stops at interesting ports along the way.
· World cruises: These cruises take you on a round-the-world trip. They may include different regions of the world, so you can see a lot of different sights.
How Much Does It Cost to Cruise?
Cruising is a great way to see the world, but it's not cheap. How much does it cost to cruise?
When you choose a cruise line, be sure to consider the price range you're comfortable with. Some of the larger cruise lines have higher prices than smaller lines, but they also offer more amenities and features.
Here are some general tips for finding the best cruise price for you:
-Compare prices before you buy. Look at multiple sites and find the best deal.
-Be aware of package deals that can save you money. Many cruise lines offer discounts when you buy a package deal, including airfare, hotel, and cruises together.
-Consider port stops in your destination country or island. Cruise lines often offer free port visits when passengers stay overnight in a particular port city. This can be a great way to experience the local culture without spending a lot of money on transportation.
-Check out online reviews before you buy your tickets. This will help you get an idea of what other passengers have thought about different cruise lines and their experiences aboard ship.
Which Cruise Line Is Right For You?
The right cruise line for you depends on your travel goals and budget. Read on to find out more about the different types of cruise lines, their features, and what to look for when making your decisions.
The Advantages and Disadvantages of Each Cruise Line
Cruise travel can be an amazing way to see the world. But like anything else, it has its pros and cons. Here's a look at the different cruise lines and what they offer:
Royal Caribbean: This line is known for its big, flashy ships that offer amazing views of the ocean. They also have some of the best activities on board, such as water skiing and parasailing. However, their prices can be a bit high, and they don't offer as many options for shore excursions as some other lines.
Celebrity Cruises: Celebrity has a wide selection of ships, each with its own personality. Some of their more popular offerings include themed cruises, like the "Fashion Cruise" which takes you on a shopping spree in different ports of call. Their prices are lower than some other lines, but their amenities may not be as extensive.
Norwegian Cruise Line: Norwegian offers a great variety of ships, from small cabins to large ones. They also have a wide range of amenities, from pools to kid-friendly areas. Their prices are lower than some other lines, but their ships may not be as spacious or luxurious.
Choosing the Right Cruise Line
Choosing the right cruise line is an important decision, especially if you have never traveled before. There are many different cruise lines and each has its own unique features and amenities. To help make your decision a little easier, we have compiled a list of the five best cruise lines for first-time cruisers.
1. Carnival Cruise Lines
Carnival is known for its fun-filled cruises that include plenty of activities and entertainment. Their ships are large and comfortable with plenty of on-board amenities, including restaurants and bars. Carnival also offers a variety of themed cruises that can be enjoyed by all ages.
2. Royal Caribbean International
Royal Caribbean is another well-known cruise line that offers a variety of vacation options, including cruises to destinations around the world. Their ships are luxurious and spacious, with an amazing array of on-board amenities. Royal Caribbean also offers a wide range of themed cruises for all ages.
3. Norwegian Cruise Line
Norwegian Cruise Line is known for its beautiful ships that sail to some of the most beautiful destinations in the world. Their cruises include plenty of onboard
What to Expect on a Cruise
If you're considering cruising, there are a lot of things to consider. What kind of cruise would you like to take? Which cruise line is right for you? Here are some tips to help you decide.
When you're deciding which cruise line to choose, there are a few things to consider. First, which type of cruise would you like? There are Caribbean cruises, Mediterranean cruises, luxury cruises, and even eco-cruises. Once you know what type of cruise you want, it's important to research the different cruise lines.
Here are a few things to keep in mind when researching a cruise line:
-What kinds of ships do they use? Do they have older ships that may not be as comfortable or modern ships?
-What is the size of the ship? Some cruises have smaller ships that are more intimate while others have larger ships that offer more activities and space.
-How many ports will your cruise visit? Some cruises only go to one or two ports while others visit several ports.
-What is the price range for this type of cruise? Are the prices expensive or affordable?
Once you've researched different cruise
How to Prepare for a Cruise
If you're considering a cruise, there are a few things you need to do before you even leave home. Here are five tips for preparing for your cruise:
1. Research the different cruise lines and choose the one that best suits your needs. There are many great options available, so it's important to do your research and find the right one for you.
2. Check the sailing dates and make sure that they work with your travel schedule. Most cruises leave from U.S. ports around the country's holidays, so be sure to check when these cruises will depart and plan your trip accordingly.
3. Get all of your documentation in order, such as passports and visas. You'll need to get this paperwork in advance so that you don't have any problems on your trip.
4. Make a packing list of everything you'll need for your trip, including clothes, toiletry items, and food items. This will help you avoid running out of supplies while on board the ship.
5. Learn about the cruise ship amenities and make sure that they fit into your lifestyle. Some ships offer great entertainment options while others feature amazing food options. be sure
Tips for Safe and Enjoyable Cruises
Cruise travel can be a fun and affordable way to explore new areas of the world. However, it's important to do your research before you book your cruise so you can make sure you're getting the best experience possible. Here are some tips for safe and enjoyable cruises:
– Check the safety ratings of the cruise line: Make sure the cruise line you're considering has a good safety rating. This will help ensure that you're traveling with a reputable company that takes safety seriously.
– research the ports of call: Make sure to research which ports of call your cruise will visit. Some popular destinations for cruises include Europe, the Caribbean, and Southeast Asia. Be sure to check out each port beforehand so you know what to expect.
– take precautions when traveling to new destinations: When traveling to new places, it's always important to take precautions such as wearing protective clothing and bringing medication if needed. Make sure to check local laws before traveling so you know what is and isn't allowed in specific areas.